Serving Pennsylvania contractors since 1970
Like Us
Menu
Upcoming Events
Events are listed below. To view more details about each event, please
login
in with your PA LICA account.
PA One Call Safety Days -7am – 5pm
September 19
PALICA will have  a booth for this event and hope you'll come out and see up — Representatives from PALICA as well as the National CEO will be on hand to greet members and prospective members – Safety is one of our biggest beliefs in running a successful business.
DOT Simulated Stop Review by DOT OFFICER Brian Carpenter – Dinner will be included
September 25
Master Instructor Brian Carpenter has 15 years experience with the state police, last 5 as an instructor in a Part B Passenger Vehicle and Size/Weight.  There are only 28 Master Instructors in the COUNTRY and we're very lucky to have access to one of the best!
Join us for this amazing class on what to expect when a DOT officer pulls you over….new regulations will be reviewed with a Q & A session during dinner.  MUST RSVP BY SEPTEMBER 20TH TO JOANIE – 724-866-1082 OR PENNSYLVANIALICA@GMAIL.COM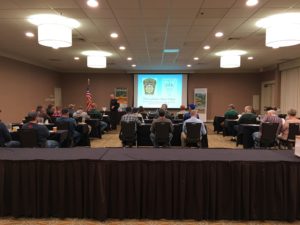 Trench Safety/Confined Spaces Class-MUST BE REGISTERED!
October 14
Ramada by Wyndham, 45 Holiday Inn Rd., Clarion PA 16214
The owner, operator and face of EnterTRAINING Solutions, Monica Rakoczy is bucking tradition and proving that a young woman can find success in an industry dominated by men. Her methods? Unconventional to say the least, though in the best imaginable. She uses Play-Doh and magic tricks to teach valuable OSHA lessons. She creates a fun, informative environment rather than dictating information through a more monotonous lecture setting.
No charge to members This will be an 8 hour class with lunch provided – don't miss this opportunity to get training for you and your employees == this can help prevent OSHA having reason to fine you on your job site.  More details to come.  CALL JOANIE TO RSVP – ONLY THE FIRST 30 PEOPLE WHO CALL WILL BE REGISTERED!-         724-866-1082 or email PENNSYLVANIALICA@GMAIL.COM